We provide the brick and mortar for your Business Needs
Develop Your Path to Greatness
Fifty years ago, Stor Safe built its first self storage facility north of the river. Today, our family owned and operated company consists of a variety of properties, totaling more than 1 million sq. ft. of various retail, office, and warehousing space, plus indoor storage for boats, motor homes, and autos. A unique feature of Stor Safe is that we offer both long-term and short-term (month-to-month) leases depending upon client's needs. In the heart of North Kansas City, with easy access from any of the five major highways in Kansas City. A charming 'small town' feeling, but an easy 20 minute drive from almost anywhere in Kansas City, including Downtown KC, River Market, Crossroads District, and the Country Club Plaza.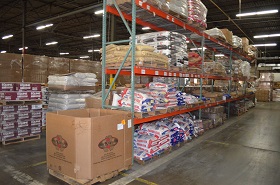 Commercial properties
We offer a variety of professional services that help you achieve your business goals. Do you need help with building a comprehensive business plan to get financing? What about one-on-one mentoring to take your career to the next level? We've got that.
Comprehensive Programs
Our dynamic programs cover businesses in a variety of stages and sizes. Whether you're just starting out, have too many hats as a SME owner, need high-level executive mentoring or need marketing tips that fit your schedule, our programs fit the bill.
Amazing Results
Where do we deliver the most? In our client's results. We've worked with companies from single-person startups to Fortune 500 executives and everything in between. We provide a guarantee that if you follow our plan and don't see amazing results, you don't pay.